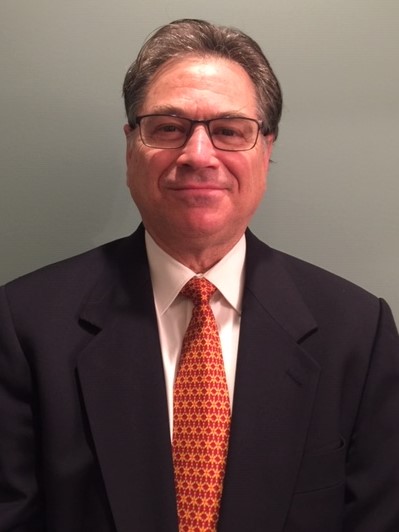 Bryan Potts has been representing the rights of his clients for over 30 years. He has earned a reputation of honesty and excellence and attributes his exceptional track record in thousands of cases over the years to the way in which he personally represents each client and his or her case. Regardless of the specific circumstances pertaining to your case, he will put the necessary time and energy into its preparation in order to reach the most favorable outcome possible on your behalf.
As a one-lawyer office, Mr. Potts guarantees that your case will receive personal attention from a highly experienced attorney. From the very first phone call to the resolution of your case, Mr. Potts will provide you with the support and personalized legal solutions you need along the way.
MISSION STATEMENT
"To me, successful Maryland representation requires not only the vigorous pursuit of the best possible result for the client, but also a meaningful relationship between the client and attorney in which the client is educated and empowered. For over 30 years, the cornerstone of my Maryland practice has been providing an aggressive legal voice to each of my clients, while treating them with the respect, care, and attention they deserve."
OUR SERVICES
In addition to aggressive legal representation, my approach to client service is guided by the following principles:
I will evaluate your case for free
I strive to return calls the same day they are received and offer a 24-hour answering service
All personal injury cases are handled on a contingency fee basis
I will adjust my fee if it appears that we would otherwise net more than you and will consider a reduced fee in other select cases
I offer same day appointments and will begin working on your case immediately
If necessary, we will make appointments at your home or hospital
I promise to never keep you waiting
I will not charge you for expenses such as long-distance telephone calls, photocopying, or postage.
BIOGRAPHY
Born in Baltimore, MD in 1954, Bryan Potts was admitted to the Maryland and Florida bar in 1984 after graduating from the University of Maryland, College Park in 1979 and earning his J.D. degree from the Nova Law School in 1984. Since then, he has represented thousands of clients throughout Maryland in personal injury, criminal negligence, medical malpractice, real estate, wills, estates, trusts, corporate law, and elder law.
After being admitted to the bar, Bryan began working with his father, the late Bernard Potts, in 1985. However, Bryan's "legal career" began long before that, as he started helping out his father around the office during summer breaks from school when he was just 14 years-old. In 2010, Bryan opened his own private practice in Rosedale, serving the people in the surrounding communities and throughout the state of Maryland.
Bryan is the past president of the Bea Gaddy Home for Woman and Children and currently serves on the nonprofit Board of North Avenue Development Center, an arm of the North Avenue Baptist Church. He is a past president of Menorah Lodge and B'nai Brith of Maryland and has also been a licensed Maryland Real Estate Broker since 1983.
Bryan is the father of two boys and is totally committed and immersed in their sports endeavors and other activities.