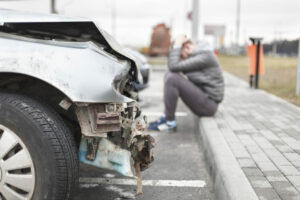 If you are involved in an auto accident and suffer minor or significant injuries, you will be confronted with numerous hardships, including loss of income, staggering medical bills, and aches and pains that effect your daily routine. If you or someone you know has been injured in a car accident, you also probably have many questions, such as:
Should I contact my insurance company?
Should I talk to someone who calls and asks about the accident?
Am I going to receive compensation for my injuries and, if so, how much and when?
Who will pay my medical bills?
How do I get my car repaired?
Can I get a rental car and, if so, who will pay for it?
These are just a few of the many questions you will need answers to, and as soon as possible. In addition, handling your own case will often result in settling for far less than what they are worth. That is why you need a qualified and experienced attorney working for you. I have been handling auto accident and personal injury cases for over 30 years and have represented clients and their families in many different situations, some very complex and with serious, or even fatal, injuries. When you hire me as your attorney, you will get the personal attention you deserve, day or night.