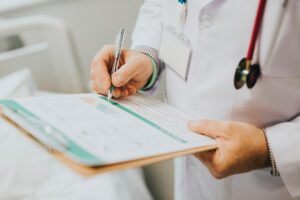 Unfortunately, not every medical professional has the same level of competence and skill; the fact is some are better than others. If you think you were injured while being treated by a doctor, dentist, nurse, or other health care provider, then you may have a way to obtain compensation if the treatment resulted in new injuries or the worsening of an existing injury.
You should also know there is a limitation to filing a medical malpractice case in Maryland – if you miss the deadline to file a lawsuit you are forever barred from pursuing your claim, which in Maryland is five years from the date of injury occurred or three years from when the injury was discovered, whichever occurred first.
Should you receive an injury you believe was caused by inadequate care or treatment you should contact me to help guide you through the process. Like with all my practice areas, there are no upfront fees and I will evaluate your case with no obligation on your part.