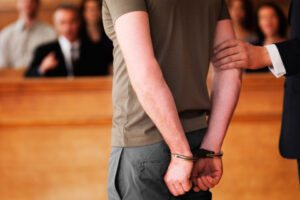 It is common and completely understandable to feel stressed and overwhelmed after an arrest for criminal negligence. The complex laws surrounding criminal charges are tough to unravel on your own but, luckily, you don't have to. With over 30 years of experience representing clients throughout Maryland against all different types of criminal charges, I am here to help you achieve the best outcome possible.
One of the most important things to do after being arrested for any type of criminal charge is to stay calm. You will want to consult an experienced criminal defense attorney before you do anything else to ensure that the best possible approach to your case is being taken. By choosing me, I will act fast in defending your rights and protecting your future.
Expungement
After some time has passed following a successful resolution of your case, you may be wondering if you are able to have it expunged from your public record. You will first want to contact the clerk's office at the courthouse in which your trial was held to determine if you are eligible and provide you with the necessary forms. We will then be able to help you determine if you are eligible and, if so, how to proceed with the process.
For more information on expungements, read the brochure prepared by the Judiciary of Maryland called "Expungement, Information about Removing Criminal Records from Public Access in Maryland," available at http://mdcourts.gov/expungement.